Octoplant
Version Control for Automation - Compatible with PLCs, CNCs, SCADA systems, HMIs, robots, drives and field devices.
Know WHO changed WHAT, WHEN, WHERE and WHY.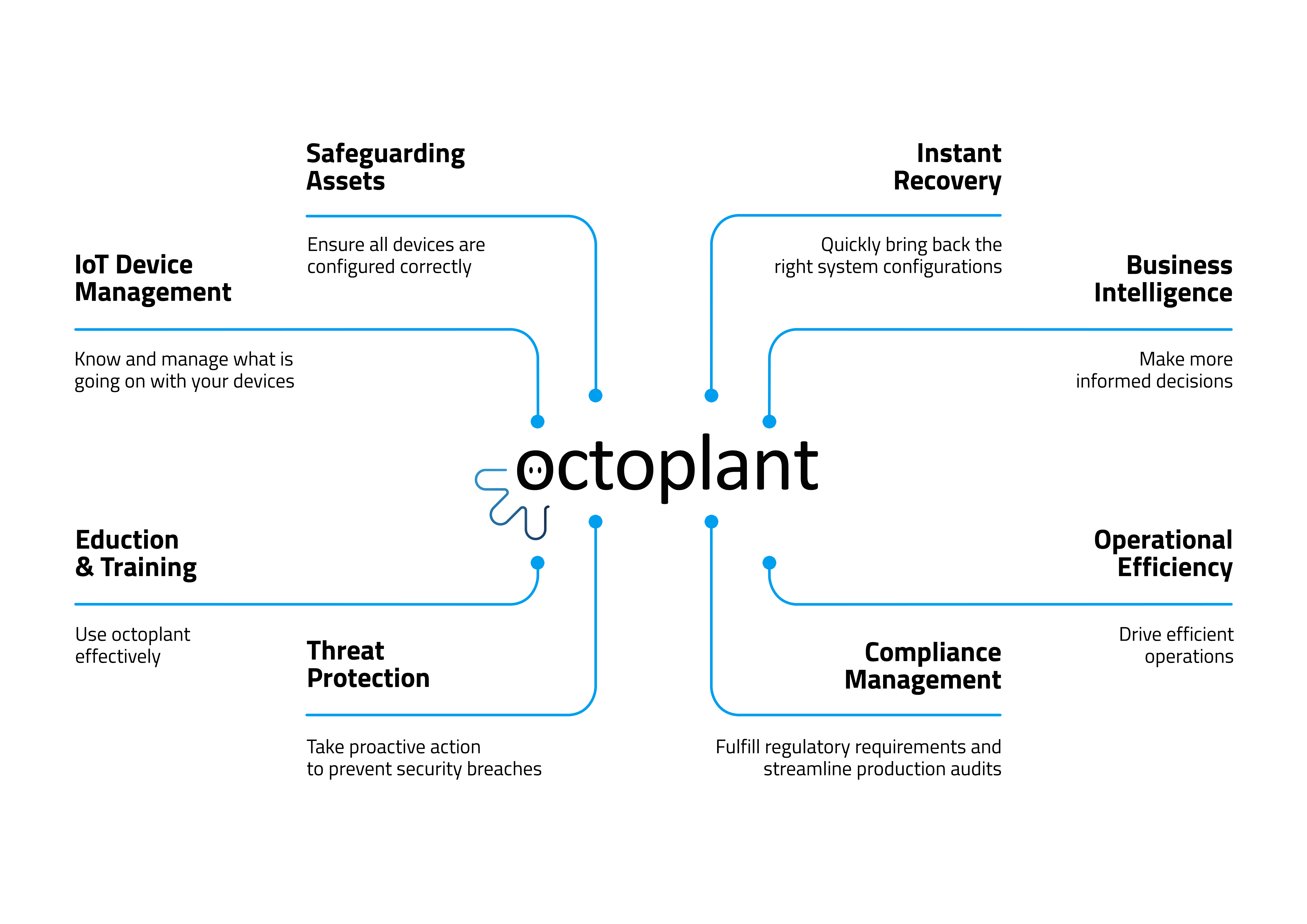 Octoplant
Milestone Solutions have partnered with German-based Auvesy-MDT to bring you Octoplant, a version control and change management solution for PLCs, CNCs, SCADA systems, HMIs, robots, drives and field devices. Together, we bring you truly powerful Data Management for Automated production.
Document management
Integrated support for documentation
Data organised with 100% and traceability
Change history saved automatically
Audit trail reports at the click of a button
No need for manual change notes
Version Control
Consistent management of all software changes.
Difference analysis via SmartCompare and free compare.
Simplified troubleshooting.
Changes displayed clearly and comprehensively.
Fast disaster recovery.
Automated Backups
Data safekeeping and time savings with automated backup.
 Automated online - offline comparison
 Alarm where discrepancies found.
 Backup of non- networked equipment via mobile backup client.
Powerful Document Management
Octoplant analyses the data and programs of many different automation equipment manufacturers. Its automated functions help deal with the flood of data and versions in any production environment. Octoplant not only manages data centrally, it also monitors and analyses changes in device software. And that includes changes made by external contractors. And synchronisation between Octoplant servers enables the distribution and monitoring of company-wide technical standards, including across different sites.
Version Control that works
With Octoplant SmartCompare it only takes a few clicks to get a detailed comparison of any two versions, and an  easy-to-understand analysis of differences. It can even display the results of a comparison graphically and in the same familiar way as the editor.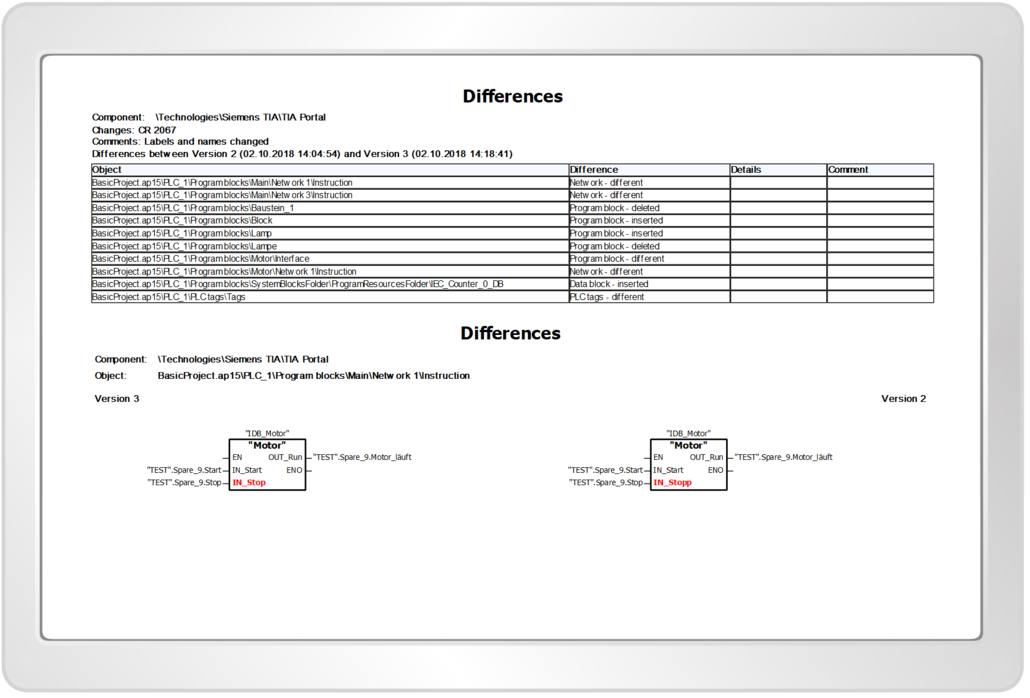 Automated Backups
Octoplant not only runs regular automated backups, it can even make detailed comparisons between the online program and the offline project. That means you can be certain that your automated device programs are current and correct. You always know exactly what version is running in production, and setpoints and parameters can be checked and restored if necessary at anytime. Benefit from the following:
Quality Management
Octoplant can be a solid foundation for your quality management and help ensure that your documentation meets certification standards such as GAMP, GMP, FDA 21 CFR 11, VDA 6.x and ISO 900x. Project data for all versions is stored centrally and available at any time, and full annotation means that all changes are quickly and easily comprehensible.
Factory Floor Status
Our web-based add-on, Octoplant Factory Floor Status, provides you with a comprehensive overview of your devices, including an MLFB overview, firmware versions, hardware serial numbers, cycle times, battery status, backup results and much more. The search function helps you quickly perform analyses and compile reports.
Predictive Maintenance
The new Octoplant Factory Floor Status feature is our innovative new solution that will help you keep on top of maintenance. This web-based add-on can be accessed from anywhere within the network to get a detailed picture of the status of the devices in a facility. Factory Floor Status not only shows you the status of automated backup and compare jobs, it also closely monitors and displays a wide range of other device information.