ISO 9001:2015 - 12 Step Transition Toolkit
The deadline is fast approaching for those certified against the 2008 revision of the ISO 9001. This eBook sheds light on the structural changes, similarities and differences you can expect in the new revision before outlining the steps that you need to take to make the transition to ISO 9001: 2015.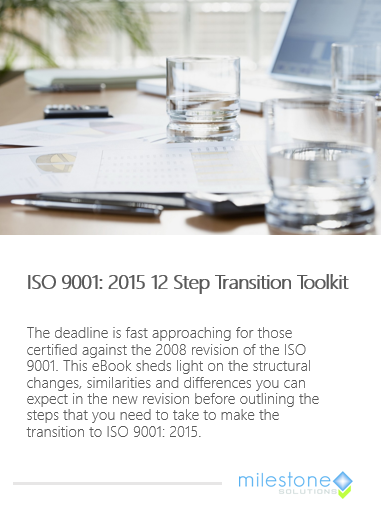 Data Integrity - eBook
This eBook aims to clarify the role of data integrity in a current Good Manufacturing Practice (cGMP) environment. It is based on the current thinking of the regulatory bodies regarding the creation and handling of data in accordance with cGMP requirements.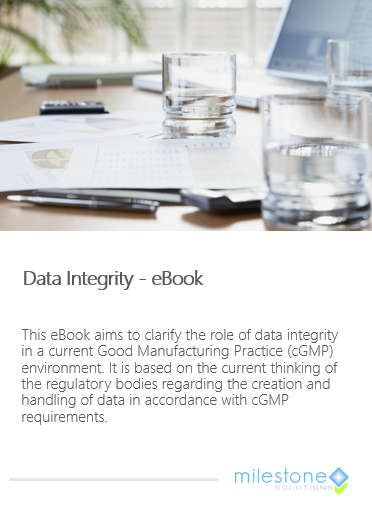 Free Industry 4.0 Presentation Deck
Feel free to download this comprehensive Industry 4.0 presentation which introduces and demystifies this hot topic. Note: This presentation was designed for an Engineer's Ireland event on Industry 4.0.
The presentation includes:
Introduction & Background
Technology Overview with reference to the Gartner Hype Cycle
The Design Principles of Industry 4.0
Convergence of 9 Key Technologies
Some cool examples
Challenges Ahead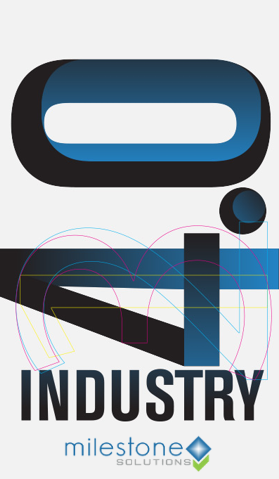 Free Infographic - ISO 9001: 2015 Versus ISO 9001: 2008
Companies who have been certified against the 2008 revision of the ISO must transition to the newest version of the standard before September 2018. This infographic briefs you on the changes you can expect when upgrading to ISO 9001:2015 in terms of:
Structural Changes to the standard
Requirements: What is new and what is in the past?
What the new standard means for the QMS
How the new standard aligns with other ISO standards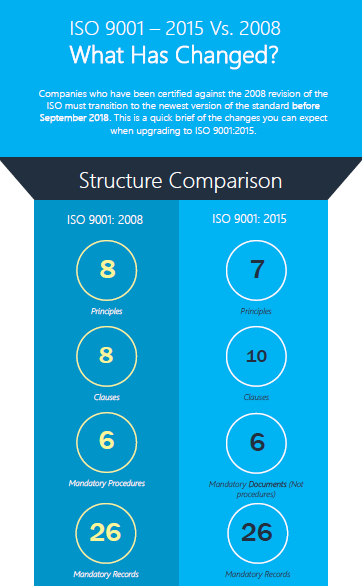 Introduction to ISO 9001 - eBook
All you need to know before getting started with the ISO 9001 standard in one easy-to-consume package. The contents of this eBook include: 
An Introduction to the ISO
Defining the QMS
Benefits of being certified
Your options and what's best for you